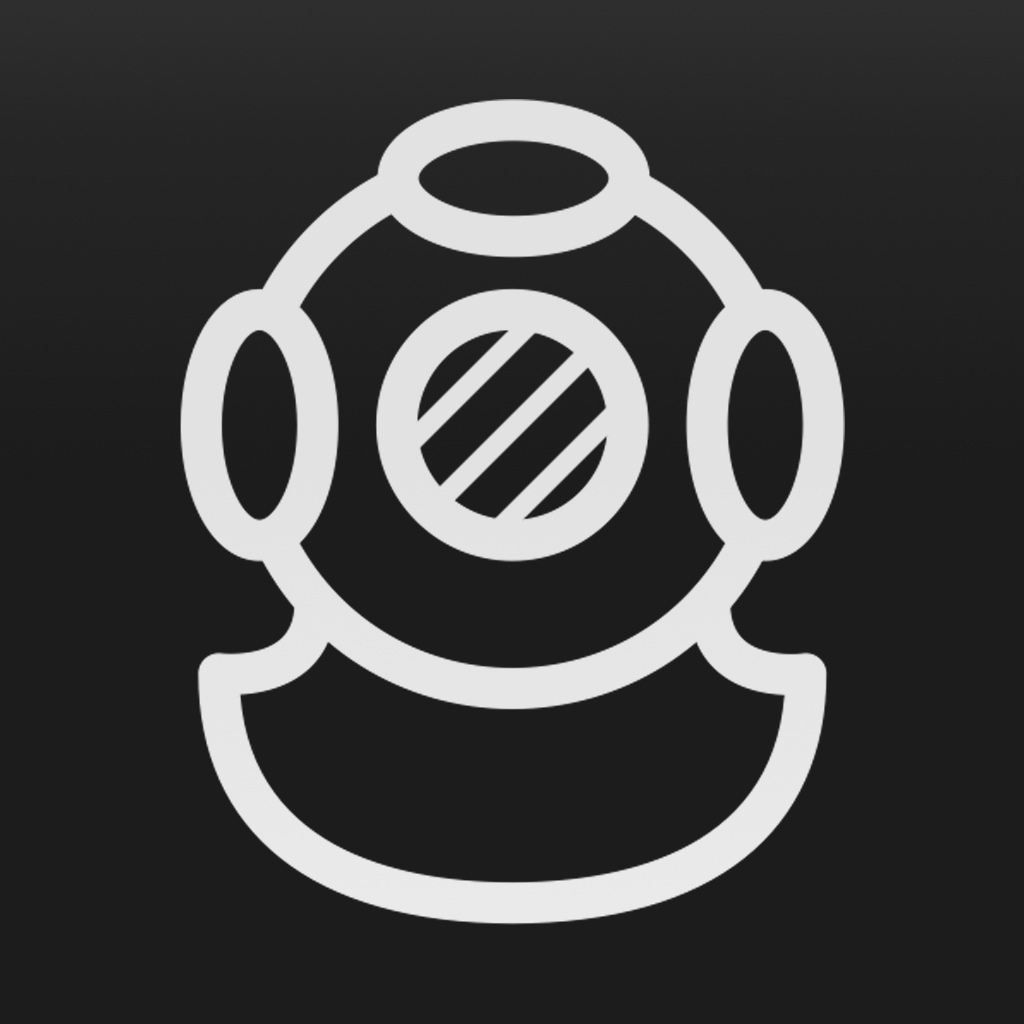 Submarine
A powerful & intuitive Reddit client built by insanj.
Submarine is the most powerful and intuitive Reddit client ever made. Lurk, post, and surf to the wide reaches of Reddit with a fully-powered vessel at your fingertips.
Submarine combines the smooth elegance of iOS with the powerful stability of Reddit, built after years of brainstorming and good ideas. Our vision is one of meticulous simplicity, all in the name of the most flexible and fully-featured user experience.
Key Features:
- Lightning-fast post viewing with support for all content types
- Highly-customizable experience with several themes and endless configurations
- Support for all devices, multiple accounts, most moderator features, and anonymous lurking
- Minimal design with intuitive features and gestures
- Powerful, customizable tab bar which hides for fullscreen browsing
- Thorough subreddit and multireddit feature support
- Robust, unique navigation that helps you skip across all of Reddit
- Empowering community with relentless updates!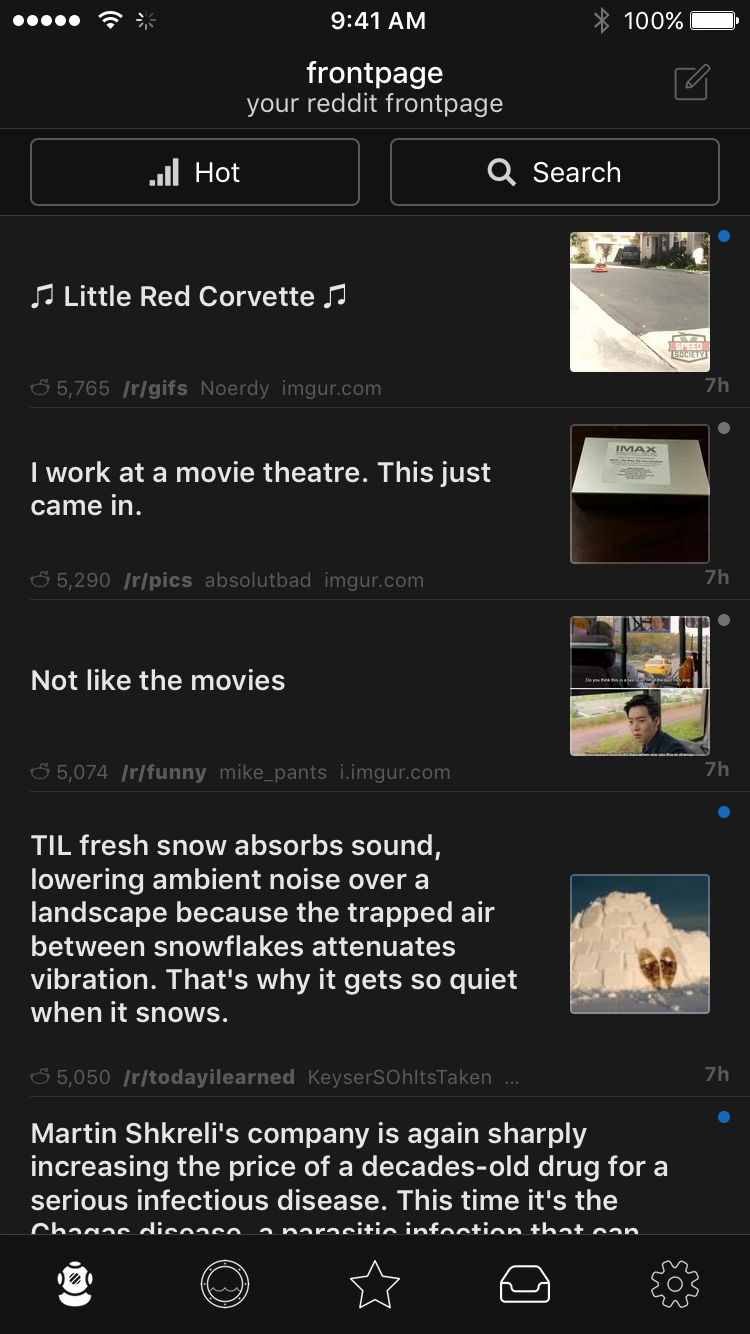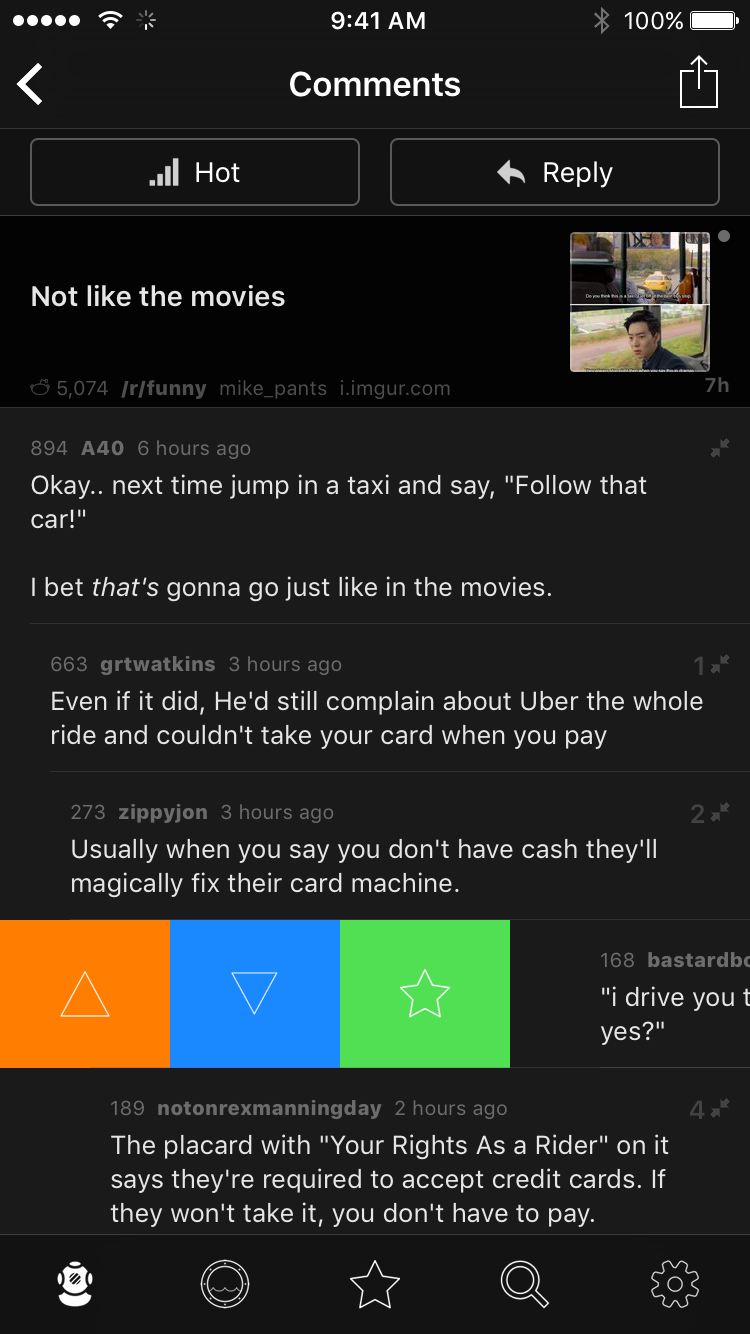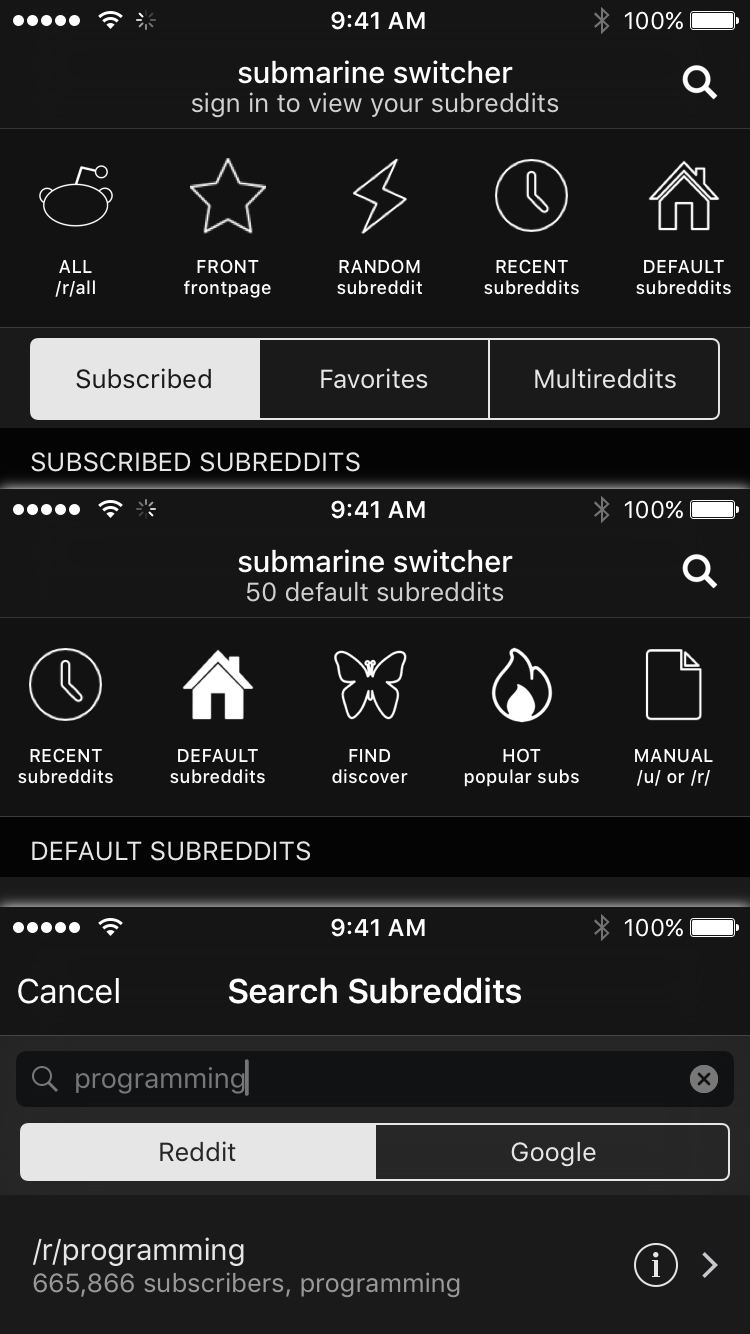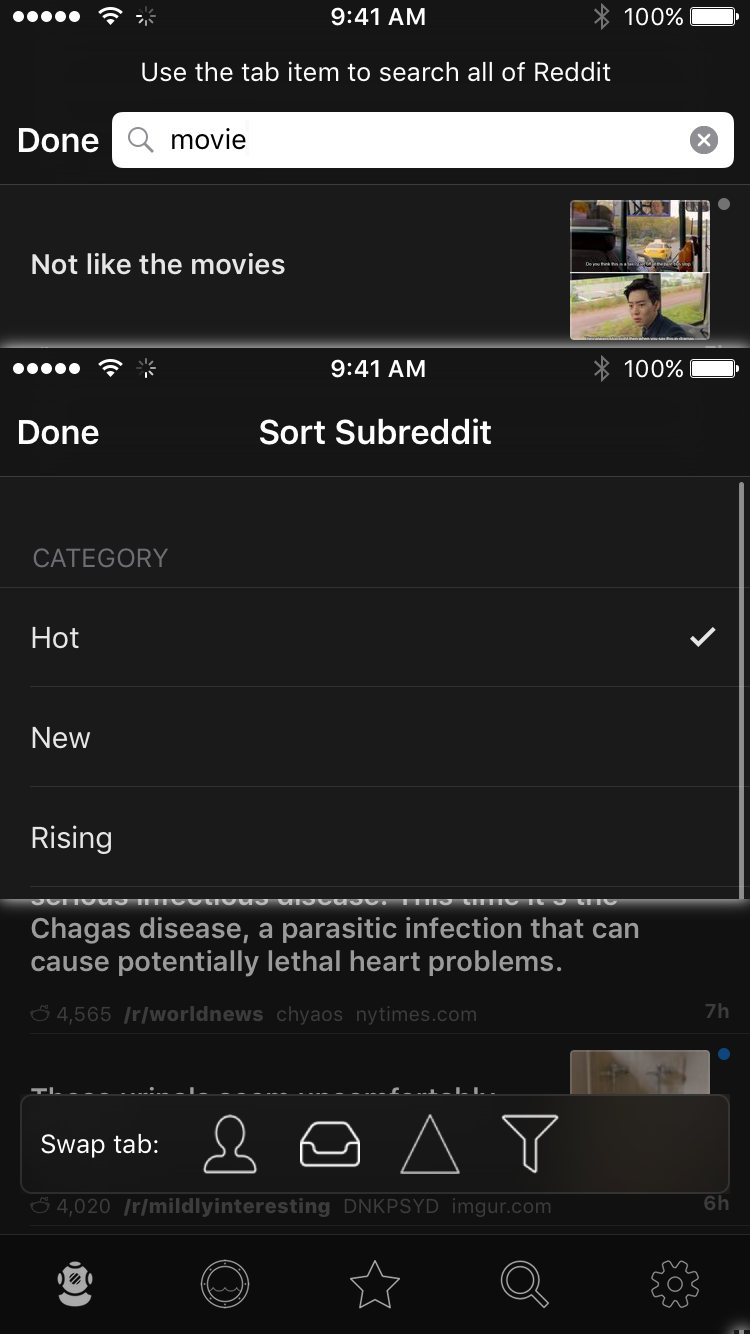 Follow Submarine on Twitter for news, previews, and feedback.
© 2015 Julian (insanj) Weiss. Submarine is not affiliated with Reddit or any other organization.